POWERFUL SAFETY BOAT
Takacat T420LX
---
Dimensions 13' 9" (l) x 6' 1" (w) Capacity 7 people / 1576 lbs
Overview
With oversized tubes and extra wide beam, the Takacat T420LX is perhaps one of the largest truly portable inflatable catamarans on the market. The removable Tube Transom® allows for the boat to be packed down into 2 bags that have a small storage footprint, especially for a boat this large. With its 4 tube chambers and 1 floor chamber, the T420LX provides the safety stats well suited to a wide variety of uses such as flood rescue, duck hunting, fishing, coach and support boats, and dive support boats.

Custom colors available upon request, call for details. All custom colors and materials require additional manufacturing and shipping times.
---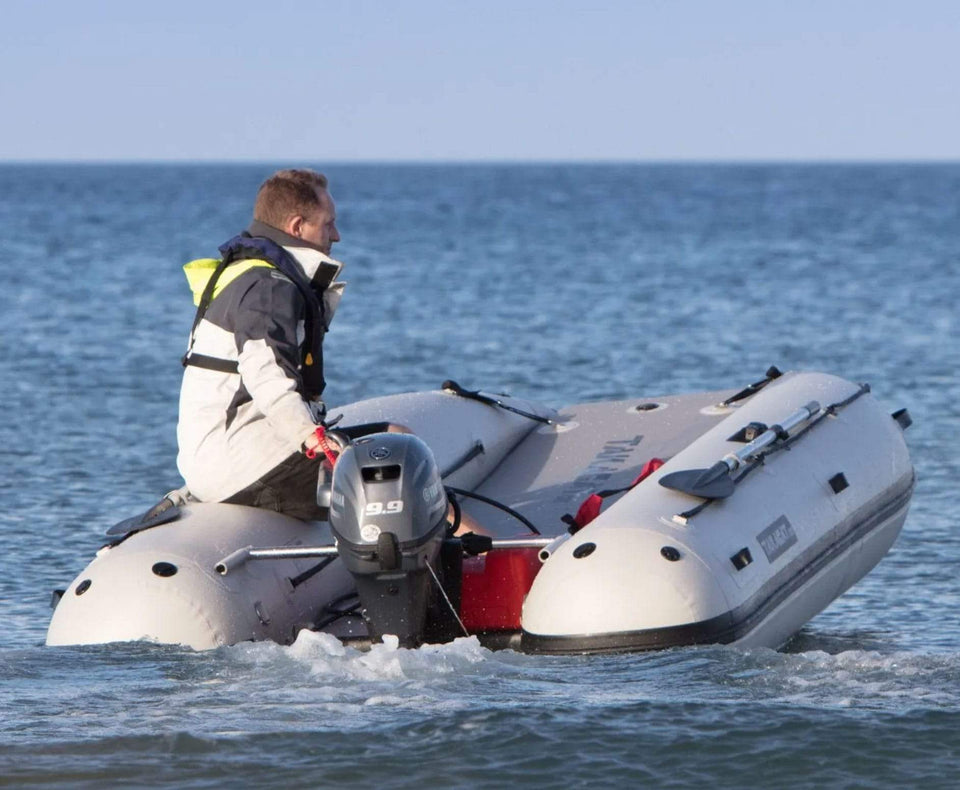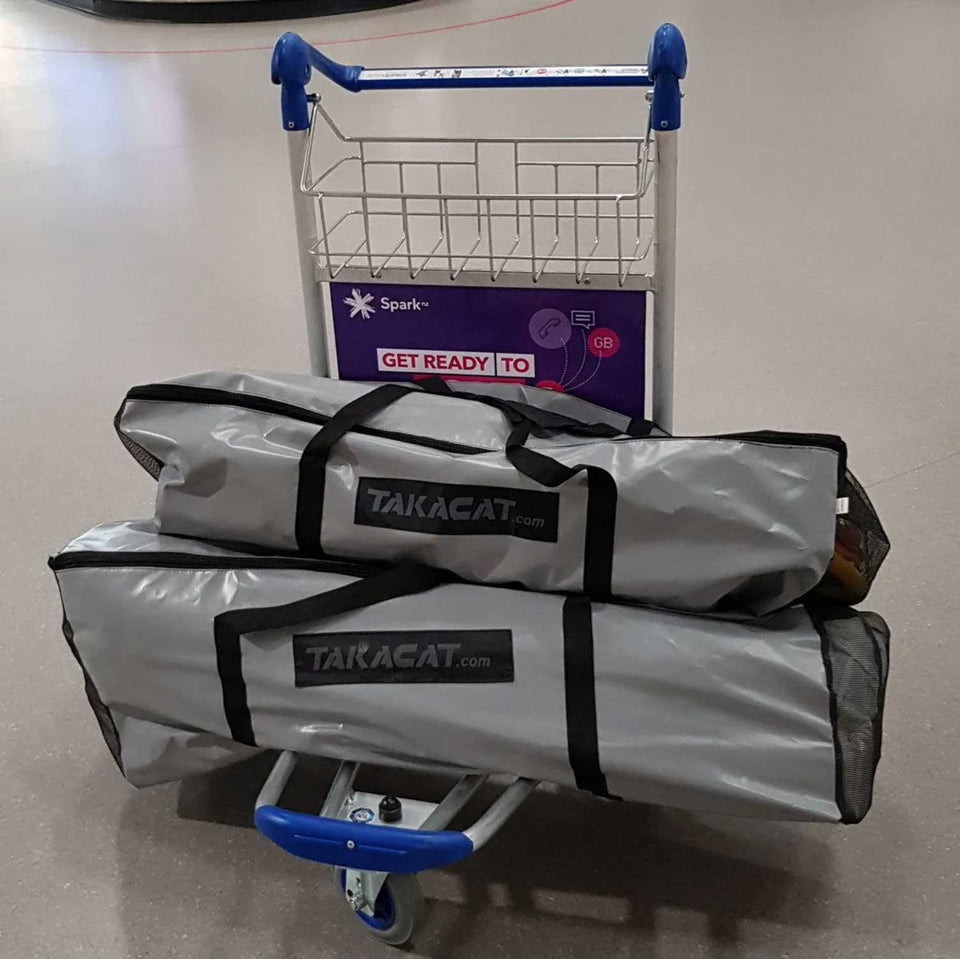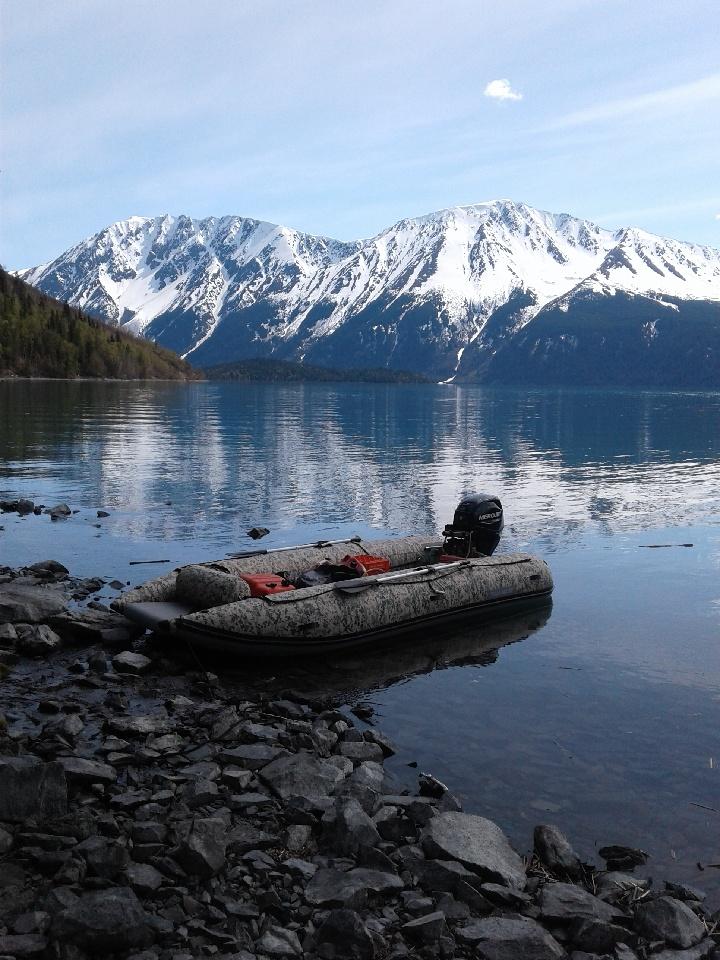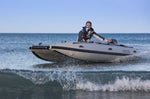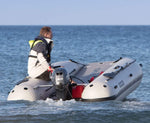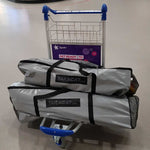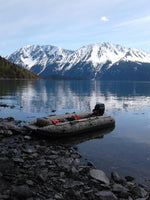 Why You'll Love the T420LX
The Takacat T420LX packs all of the innovation of the Takacat LX Series with enough room to bring a party. An extra wide platform and oversized tubes puts the capacity for this boat at an impressive 7 people or 1576 lbs.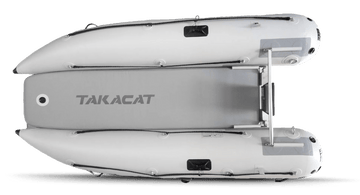 1
2
3
1
Electric or Traditional Propulsion
Inflatable construction and catamaran design keeps the Takacat ultra lightweight. The boat moves efficiently with either a traditional gas or electric outboard in waterways with horsepower limitations.
2
Quick Assembly
The boat inflates and deflates quickly through two air pressure release valves. Takacat fully assembles in about 15 minutes at the drop in location or can be pre-assembled with optional quick-release wheels and easily transported to water.
3
Hook and Paw-resistant Materials
Hull tubes are made of heavy-duty 0.9 mm, 1,000 Denier custom made 3-ply PVC reinforced fabric material to resist wear-and-tear. Each tube has under-tube reinforcement layers for extra protection against abrasion, and paw or hook snares.
Takacat T420LX Technical Specs
Explore the T420LX by the numbers and compare to find the Takacat that's right for you.
Boat Specifications
Rec. Outboard Engine
15 HP
Capacity
7 people / 1576 lbs
Pack Down Dimensions
Hull Bag Dimensions
57" x 18" x 18"
Transom Bag
35.5" x 14" x 10"
Construction
Tube Construction
0.9mm, 1000 denier custom made PVC
Anti-UV Grade Tested
4.5 out of 5 | ISO 4892-3:2006
Stainless Steel (304) Tube Transom
2mm cross beams, 32mm and 25mm side tubes
Motor mount
18mm thick boards (2 boards + spacer = 40 mm)
Transom Eye Bollt (316 Steel)
10mm thread
Takacat LX Series Resources
Learn more about the technical details and find answers to your questions using these handy resources.
What's Included
Warranty & Registration
Brochures & Manuals
Assembly Information
Boat FAQs
Every Takacat LX Series Boats Includes:
1 Set of Tubes
1 Repair Kit (no glue)
1 Tube Transom® Assembly
2 Oars
1 Inflatable Seat
2 Carry Bags
1 Manual Pump & Gauge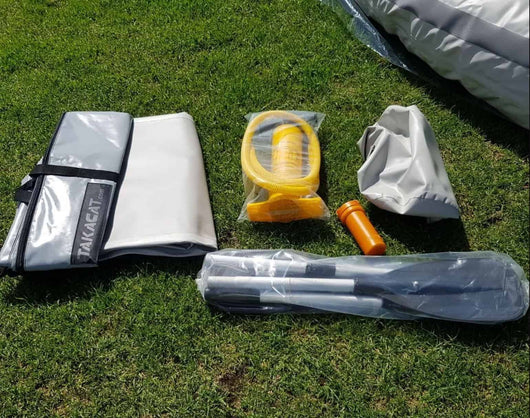 Warranty Information
Your boat includes:
3-Year Warranty against defects in the material or workmanship that affect usability.
Warranty Registration
Please complete the Warranty Registration form to register your Takacat's warranty within 30 days of purchase. Please reference your owner's manual for full warranty details. To register your boat, or to make a warranty claim, please Click Here.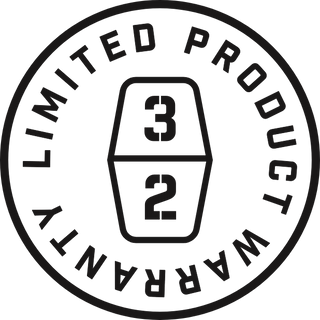 Q. Why should I pick a Takacat over a conventional inflatable?
A. Most inflatables in the U.S. market are boring. They all look and perform the same. Instead of copying everyone else's design, we decided to innovate. The Takacat catamaran hull design is fast, stable, safe, and comfortable. The fast draining removable Tube Transom® is simple and portable, which makes Takacat one of the most versatile inflatable boats in the market.
Q. Are Takacats easy to set up?
A. The Takacat line of boats are designed for quick and easy assembly. No need to mess around with heavy and complicated floorboard systems, our high pressure air deck floor fits perfectly in place while it inflates. Inflation with the supplied manual pump takes about 15 minutes, depending on the size of the boat and your urgency. Inflation with an electric pump takes about 8-10 minutes
Q: Are Takacats easy to deflate and pack away?
A. Our innovative, Tube Transom® enables the Takacat hulls to be rolled-up like a swiss cake roll which makes it easier to store & transport than traditional inflatable boats. The big advantage comes by way of weight savings which makes carrying the boat easier, but also makes the boat nimbler on the water and faster with smaller HP outboards.
Q. What is the best way to transport my Takacat?
A. The Takacat LX and Sport Series offer true portability. They can be fully deflated and will fit into most cars and SUVs. They can be transported either inflated or deflated on roof racks. They can be stored easily on boat decks because of their size and weight, they sit flat on deck without the need for a cradle. The LX and Sport models take up very little space when packed in their bags for storage. Takacat LX and Sport models offer an unparalleled experience from storage, transport to on the water, there is no better!
Q. What outboard should I buy for my Takacat?
A. Takacat boats utilize a catamaran hull design, this means that the boats have far less wetted surface and are much more efficient on the water than flat-bottom or V-hull boats. You can use less horsepower than other boats to achieve the same speeds.
Electric outboards are more efficient when used on a Takacat and are a great option.
The most common gas outboard is the 6hp. It is lightweight and portable which completes the package for the Takacat. The longer the boat you choose, the faster it will be and it will be able to plane with more weight. For example, a 420LX with a 6hp will plane with 440 lbs on board.
Stay tuned for our detailed performance data to be released in early 2021.
Q. Do I need to cup my propeller or buy an aftermarket cavitation plate?
A: We recommend cavitation plates for outboards greater than 6hp and less than 20 horsepower. Our dealers carry a wide variety of brands, we have tested and confirm the efficacy of the Permatrim and the Davis Dole-Fin.
We recommend having your propeller cupped if you experience any cavitation or ventilation. Cupping the prop will give the propeller more grip in the water and increase performance.
We recommend PowerTech stainless steel propellers for the best possible performance of your Takacat, although not necessary in most cases.
Q. How do I attach my Takacat to my davits?
A: You can use stainless shackles to attach to the lower transom bar through the holes in the top of the wheel brackets. The bow attachment point can be easily attached by running a lifting line around the floor (before inflation) but between the two under-floor D-rings.
Q. How to tow my Takacat?
A: We recommend towing your Takacat by making a 3 point bridle to the two bow safety line D-rings and the under-floor D-rings.
Q: Where are the Takacat boats designed and manufactured?
A: The Takacat LX, Sport and Explorer models are all designed by Greg Sowden in Aukland New Zealand. The boats are manufactured in Qindao, China by the same boatbuilder since 2007.
Q: Why would I want glued seams instead of welded?
A: Welded seams are great for RIBs as they are cheap and easy to do. They are also easy to replicate on repetitive seams. RIBs are also inflated about 90% of the time.
Takacat boats are typically folded and unfolded hundreds of times in their lifetime. Welded seams will become brittle and start to leak. Welded seams are also not 100% repairable, they can only be patched over.
Glued seams are more flexible over time and can have higher holding power in complex shapes. Our house blend glue is specifically engineered to maintain its flexibility over many years and after extend exposure to UV.
Q: Does the Takacat have any design or build certifications?
A: Yes, All Takacat model boats are CE tested and are CE marked to the latest CE standards 2013/53/EU.
All Takacat boats are also manufactured to International Standards ISO 4892-3:2006.
Q: How do I retube my Takacat?
A: Takacat LX, LX Hybrid and Sport models can be easily retubed by simply constructing your boat with a new set of tubes ordered from your local Takacat dealer!
Q: Should I buy a PVC or Hypalon Takacat?
A: The vast majority of Takacat boats are of the PVC variety. Because most Takacats live not-in-use lives in their bags, there is not real advantage of the Hypalon. 
Hypalon comes in handy when you will be in tropics levels of UV and in a year-round type of usage. We mean 100% in the water all the time. 
You can still circumvent the need for pricey Hypalon by electing to buy chaps. That will protect the boat skin from UV and even provide a bit more abrasion resistance.
Q: Can I buy an extended warranty?
A: Technical Specs (size, weight, carry capacity etc.), there are several differences between the Takacat models:
 T340LX, T380LX, T420LX and 460LX models include a removable fin that attaches to the air deck floor. This allows the air deck floor to be used as an Inflatable Stand Up Paddleboard (ISUP) Note: this is for leisure and not a high performance paddleboard.
T380LX, T420LX and 460LX models have two air chambers per tube. All other models have a single air chamber per tube.
The tube diameter of the T420LX is 22". All other models have 19" tube diameters.
The T420LX does not come with oar locks and oars. We provide two paddles, which makes the larger boat easier to maneuver. Additionally, the oars are not in the way of the tubes providing more comfortable seating.
Q: My Takacat needs repairs or replacement parts, what do I do?
A: You should first reach out to your local dealer. Many of our Takacat dealers are also boat repair facilities and would be happy to repair your boat. 
If you do not have a local dealer or are located outside of North America, please Contact Us for replacement parts inquiries.
Q: Can I leave my Takacat inflated for long periods of time?
A: Yes you can! We would recommend equipping your Takacat with chaps for UV protection (and to keep the bird poop off) and you may also need to apply Inflatable Bottom Paint (yes, that is a real thing) to contend with any growth in your waters.